View SmartSlat in action:
Click on the images below to see examples of how SmartSlat can be used.
We Use
& Recommend

GramLine has been established for over 20 years and are a reputable and innovative manufacturer of Steel Privacy Fencing in Australia. We carry a large range of stock and have access to wide installer network. We were also the first in the industry to use Hi-Tensile Steel.
---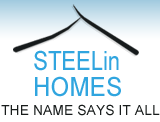 Steel In Homes is based around a roll former which when produced in 1983 was decades ahead of its time but which has also gone through significant changes to keep up with market demands the latest being modifications to now produce a 90 mm framing system as well as the 75mm that has served us well over the years.
---

Comparison Plastics Pty Ltd are custom rotational moulders & manufacturers of plastic water tanks with 25 years of rotational moulding experience. Our water tanks come in a variety of colours, shapes and sizes. Delivery and installation can be arranged.
---

Oldfields Treco " Treco sheds are one of the most attractive & durable sheds on the market. There are a large variety of shapes and sizes available in a range of desirable colours. The Treco Shed range can be accessorised with skylights, shelving & windows.